Legions American Bulldogs

Updated 2009
Legions Died when Bonnie was put down for having epilepsy. We miss her.
ARBA Ch. Legion's White Boy UCDIII,WPTIV, BST,IDT3,AD,Sch BH,OB1,CGC,PH
PUPPIES AND DOGS
Our Great Dogs
Legion's Pedigrees
Offspring page
Offspring 2nd page
NEW Offspring 3rd page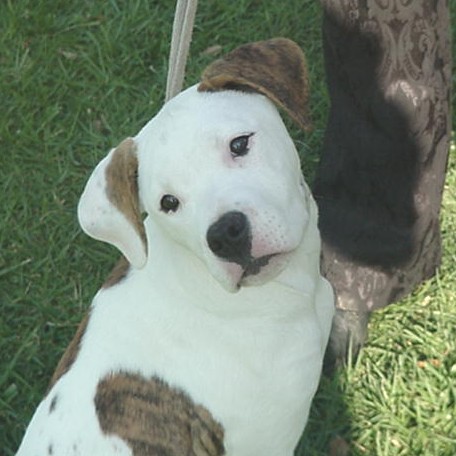 Legion's Midnight Punkin out of ORCO and Page.

ARBA Ch.Legion's Kid Rock "White Boy" is out of Cyber and Pentium-PennHip
ARBA CH Clark's Bad Bonnie "BONNIE" She is out of Clark's Hurricane Belle and Sure Grip's Rattler-OFA
Joshua's Bathsheba CD II, OFA GOOD. She is out of Joshua's Cowboy and Shunamite "Baby"
.
ARBA CH. Villa Sturla's Cyber Dyne "CYBER" He is out of Sure Grip's Otis and Rattler's Rambling Rose of Sure Grip
Legions Re-Count of Joshua "ORCO" is out of Joshua's Ol Southern White "Josh" and Imperial's Sheba Girl of Joshua-OFA Good, CGC
Legion's PII Chip "Page". She is out of Pentium and Cyber. Right now she is currently working toward her Sch Title, We hope she will follow in her brothers foot steps-OFA, CGC
Legion's Holly. She is out of Drama and SG's Bandit-OFA
Legion's Mad Matti OFA Good. She is out of Whiteboy and Bonnie
Legion's Bo Prelim Good. He is out of Whiteboy and Drama